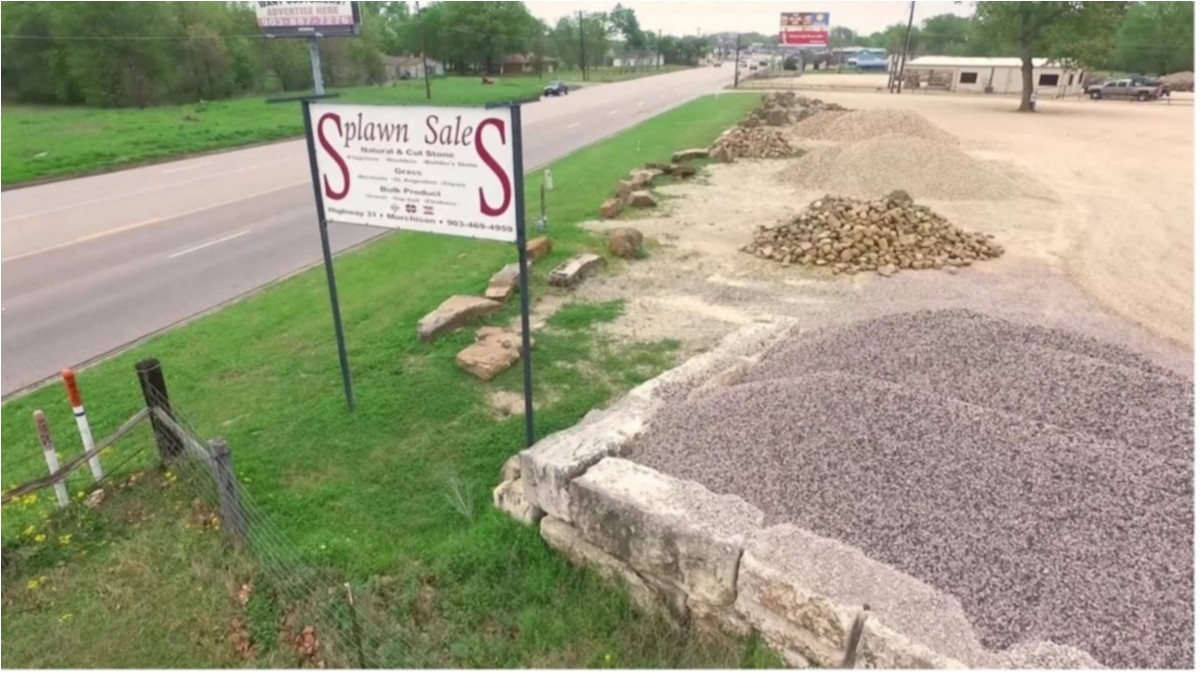 Splawn Sales is the most trusted landscape supply store in Edom, TX. We've build a reputation for fair dealing and product knowledge over the years, and we're proud to serve East Texans by helping them find the right landscaping products for their professional or personal project.
Delivery & Installation Available
Splawn Sales offers delivery of landscape materials to Edom, TX, and the surrounding area. Whether you're a homeowner or a landscaping contractor, you can depend on fast, efficient delivery of landscape materials from Splawn Sales.
We also are able to offer full installation of sod, bulk products, and landscaping rock. If you need delivery or installation assistance, contact us today.
Get Landscape Materials for your Edom, TX, Home
If you're looking for landscape materials, visit our Murchison, TX, location or call our office to speak with a representative.