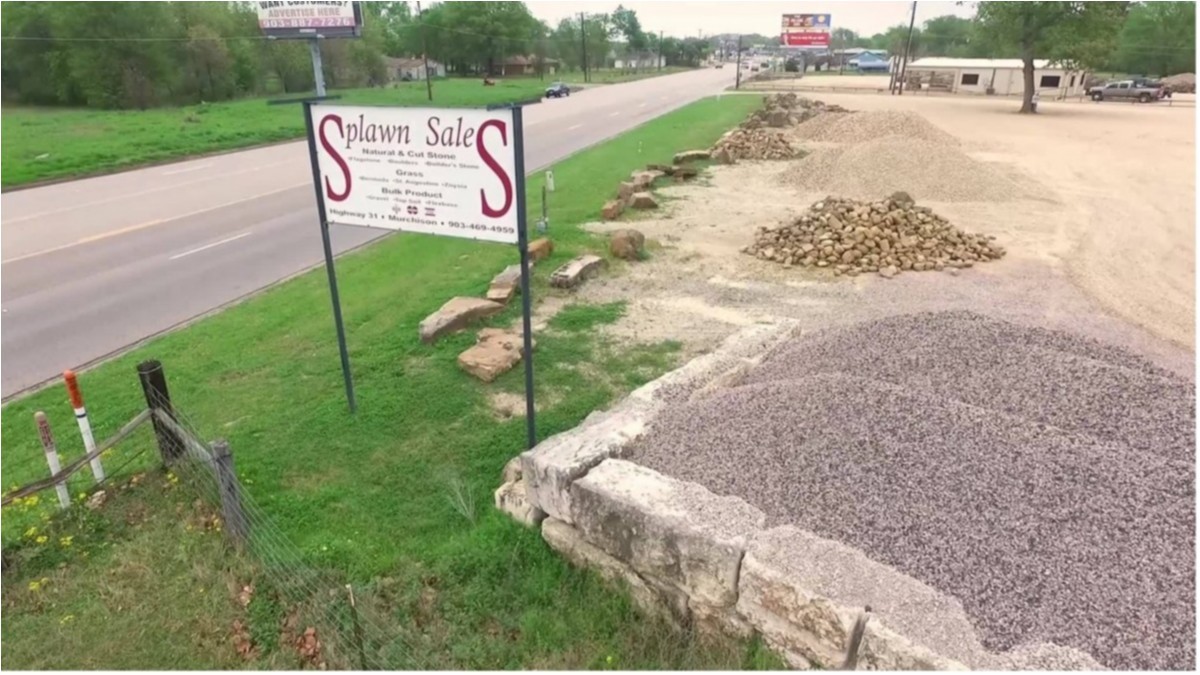 Splawn Sales is one of the most trusted landscape supply stores in Malakoff, TX. We're known for providing high-quality landscape materials that our customers use to build the outdoor space they've always dreamed of.

We combine that with an experienced team that can actually answer the questions you have about your product and your project.
Delivery & Installation Available
Splawn Sales offers delivery of landscape materials to Malakoff, TX and the surrounding area. Whether you're a homeowner or a landscaper at a job site, you can depend on our team to get you the landscaping materials that you need for your project.
Our team also offers full installation of sod, bulk products, and landscaping rock. No matter what kind of project you're working on, our team has the landscaping experience to get it done and looking great.